Opening Hours
Monday and Tuesday – Closed
Wednesday and Thursday 11AM to 10PM
(Kitchen closes at 9:30PM)
Reserve your table and come dine with us. We welcome reservations for all group sizes.
To avoid disappointment, we encourage you to make a reservation for dine-in. Availability for walk-ins will be limited.
Tables will only be held for up to 15 minutes after the start time of your reservation.
Please wash your hands and have your mask on to be seated. Masks must be worn unless seated at your table. This is for the safety of our employees and patrons.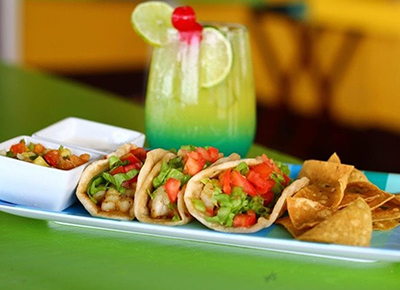 From our kitchen to your table, order online and enjoy your favorites at home.
You may also call, text or WhatsApp us at 614-3890 to place an order.
We are open for dine-in but with limited seating capacity to allow for social distancing.
We are so excited to welcome guests to Tipsy Tuna and to offer the same high level of hospitality, service and quality you have come to expect from us. We have been busy implementing procedures and policies to keep everyone safe and healthy. Here's what to expect when dining with us:
One difference to expect is how you will experience our menu. While one time use, paper menus are available upon request, we encourage you to view our menu on your smartphone or tablet.